RENOWNUV in addition to TOC solutions

Analysis & Resolution

The water plant has a maximum daily flow rate of 24,000 tons/day and a total of 3 water passing pipelines. There is one ultraviolet device at the end of each pipeline. The current operation mode is that 3 UV equipments are turned on at the same time.

Ultraviolet disinfection equipment is composed of ultraviolet disinfector, automatic control and control cabinet, etc. It has the functions of tired time, sound and light alarm and switch. Using a light source with a wavelength of 185nm can stimulate the light decomposition of water molecules. These hydroxyl groups with extremely high energy will attack organic compounds, and TOC is completely oxidized and decomposed into carbon dioxide and water.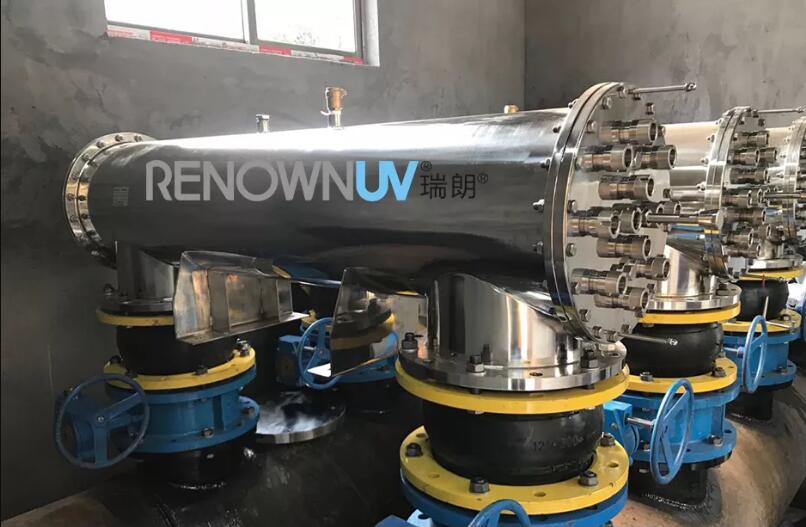 Effectiveness analysis

In water purification plants, the detection of algae mainly includes eight types of Cyanophyta, Cryptophyta, Dinophyta, Chrysophyta, Xanthelasma, Diatoms, Euglena and Chlorophyta.

For common diatoms and green algae, through experimental tests, ultraviolet rays have a more obvious removal effect on algae in water bodies.


Renownuv Vision: By focusing on the continuous development of products and services to guide customer needs, become a professional company recognized by global users.
Renownuv mission: establish a highly competitive technology company through a unique culture, provide customers with excellent products, and enable them to establish a deep relationship with the company.
This article is Renownuv's original article, please attach the source for reprinting:www.renownuv.com

references:
"Water Treatment Technology and Equipment" Analysis of the effect of ultraviolet disinfection on the removal of algae in tap water